Focus on the Client, Turify Takes Care of the Process
Our Sales App, Check-in App, and Turify widget were created to help you grow your distribution
Turify Booking System
Manage All Your Bookings in One Place
Make sure your customers can find you everywhere by using Turify to sell your tours and activities online, at point-of-sales, over the phone, and through agents. Our Reservation System helps you increase sales and customer satisfaction by offering your products and services on any channel on any device.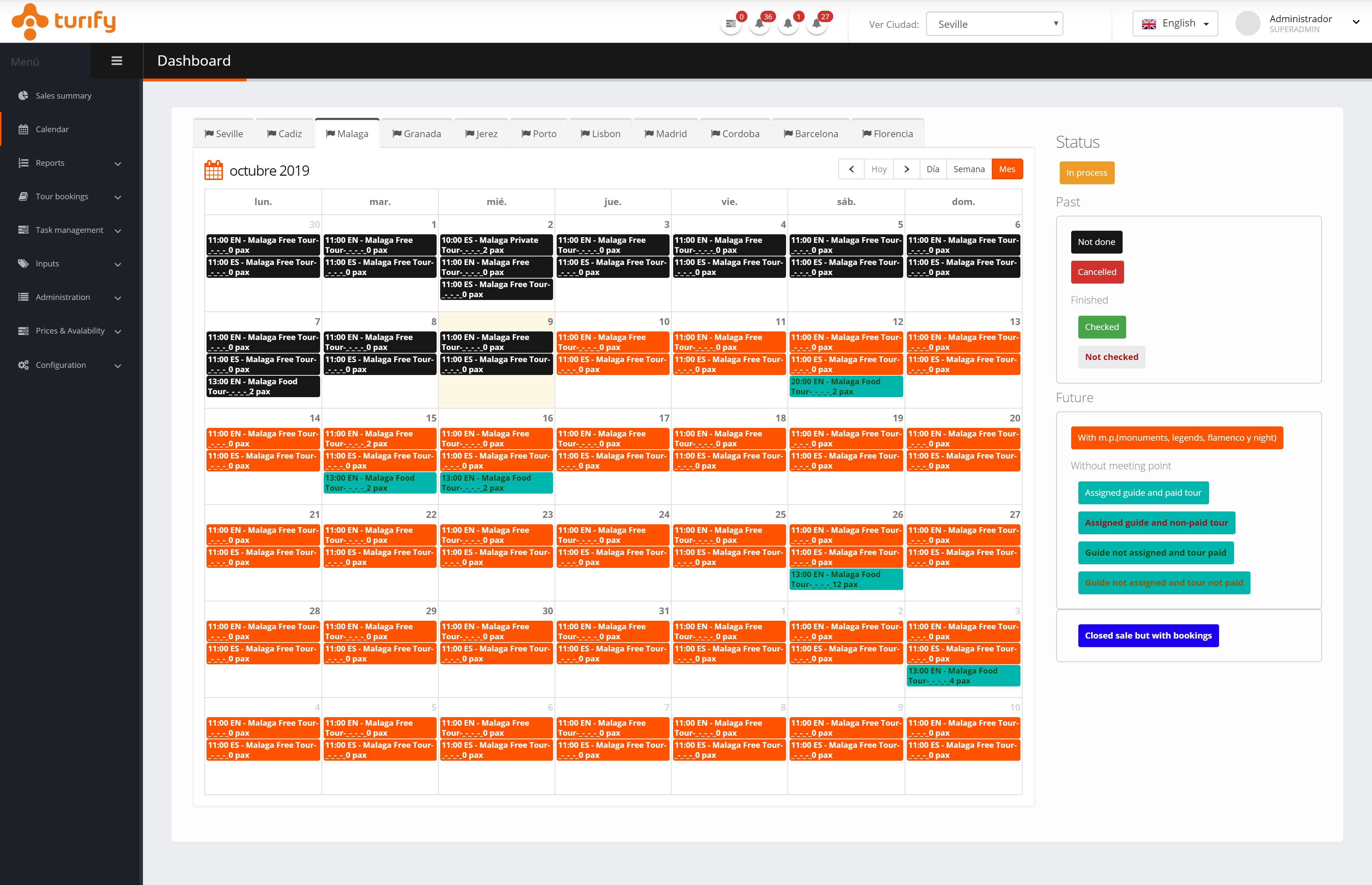 Review an up-to-date summary of all bookings on the Dashboard Calendar.
Record all reservations made my partners and at POS quickly and easily.
Manage refunds and cancellations from all sales channels in one place.
Optimize your inquiry management for special bookings needing customization.
Provide a sense of security using secure payment links to collect outstanding payments.
Gain more exposure by becoming a part of the Turify digital participant list.
Keep your team productive and organized by assigning multi-user logins.
Use our customer database to improve customer support performance.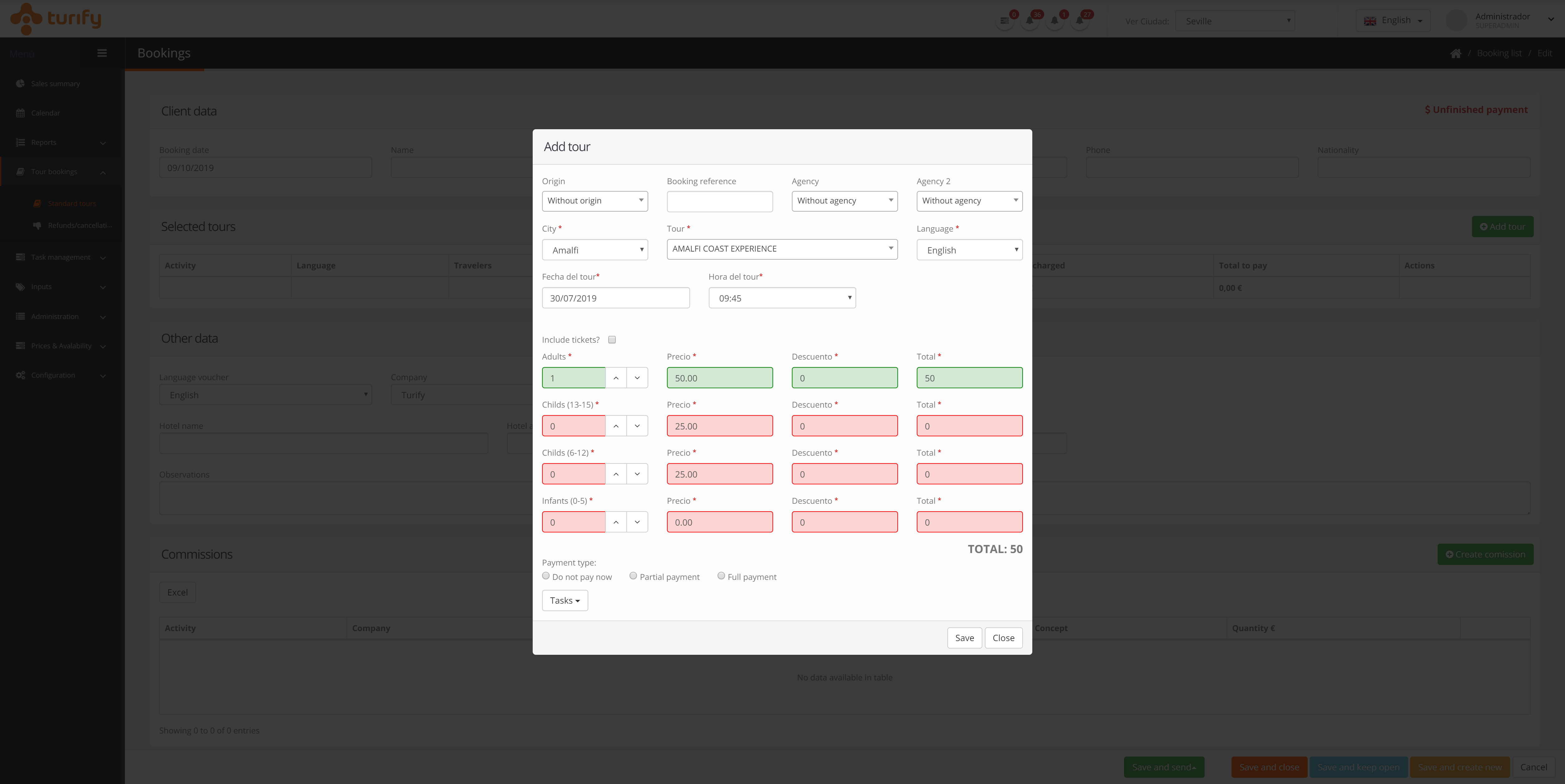 Explore for yourself, try it today for free
Let's try
Sales App & Partners POS
Empower Front-Line Staff
Say goodbye to phone calls and emails with our sales and partner apps for iOS, Android, and desktops. With up-to-date availability, prices, and promotions in the palm of their hand, the customer experience during sales will improve. The apps allow for.
Instant payments
Ticket delivery
Paperless solutions
Control of sales targets
Calculate Commissions
Redeeming of vouchers
Customized Back Portal
Customize a backend portal for sales partners by adjusting their user permissions and letting them book directly into your system. Our API connectivity will help eliminate overbookings and calls for pricing confirmation.
Better Customer Service
Your staff will be prepared to answer all customer questions with the ability to access up-to-date availability. This will help them confidently make last-minute sales and have instant information of ongoing or new promotions
Agent Performance Tracking
Use our reporting feature to get a clear overview of the most recent data as to how your agents are performing. You can also set commission rates for your agents and let Turify manage the calculations and track payouts.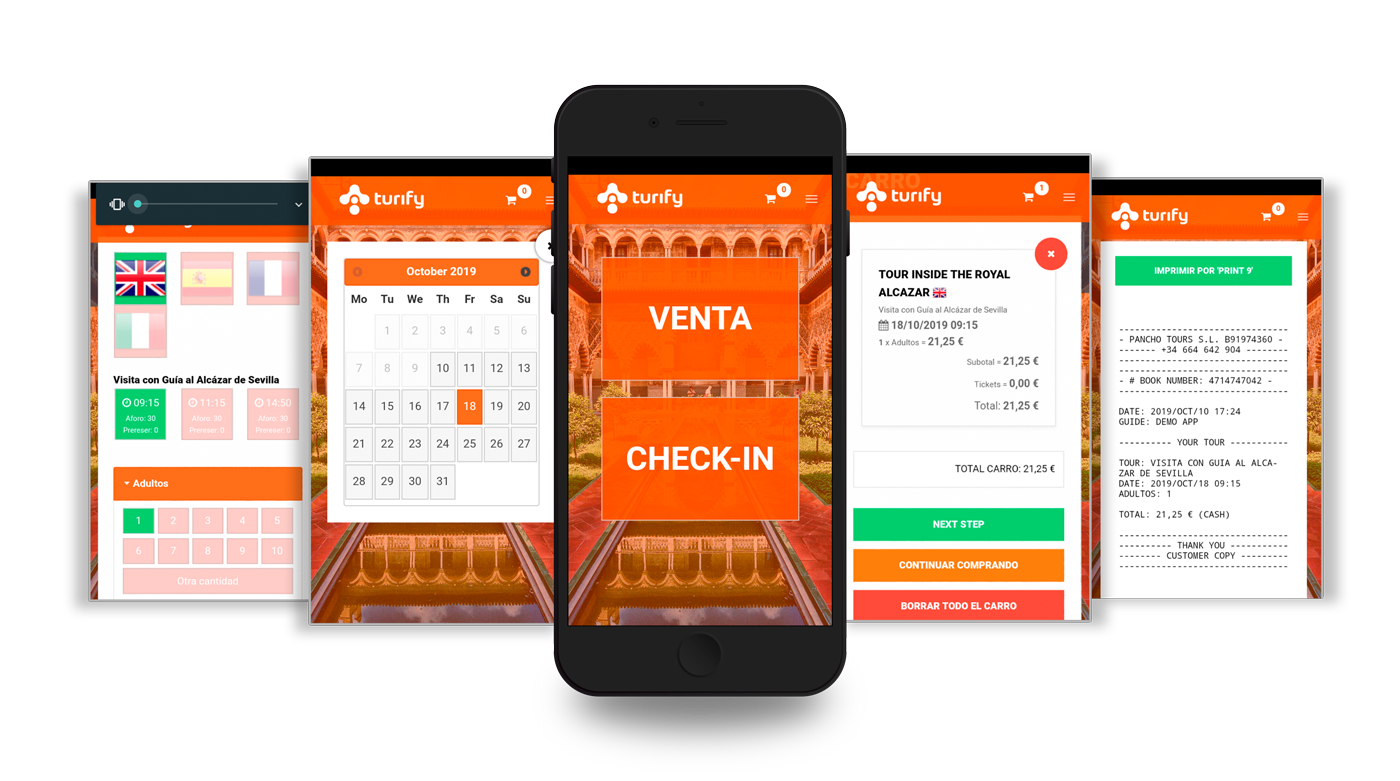 APP Check-in
Tour Management Made Easy
The Turify Check-in App gives your front-line staff the tool needed to provide a fast and professional check-in experience. In addition to improving the customer experience, the App instantly records data associated with tour expenses, staff hours, and no-shows.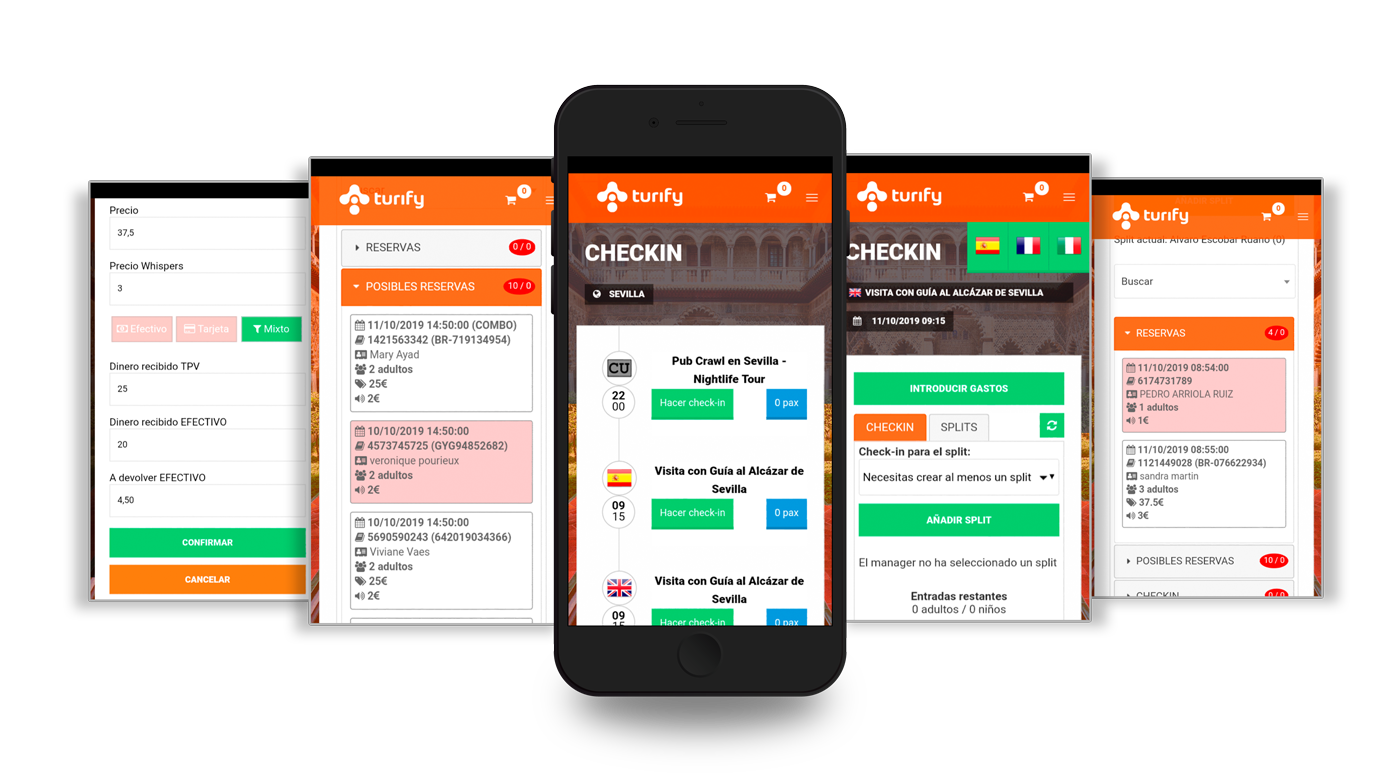 Ticket
Validation
Provide a quick and easy check-in service for customers.
Validate tickets offline with no need for a Wi-Fi connection.
Register Expenses
Review all tour expenses related to anticipated payouts.
Use data of hours worked to calculate freelance wages.
Customer Tracking
Keep an up-to-date record of number of no-show customers.
Use data to address customer disputes when necessary.
Employee Tracking
Monitor front-line staff more efficiently with guide check-in.
Collect data on how many tours each guide has performed.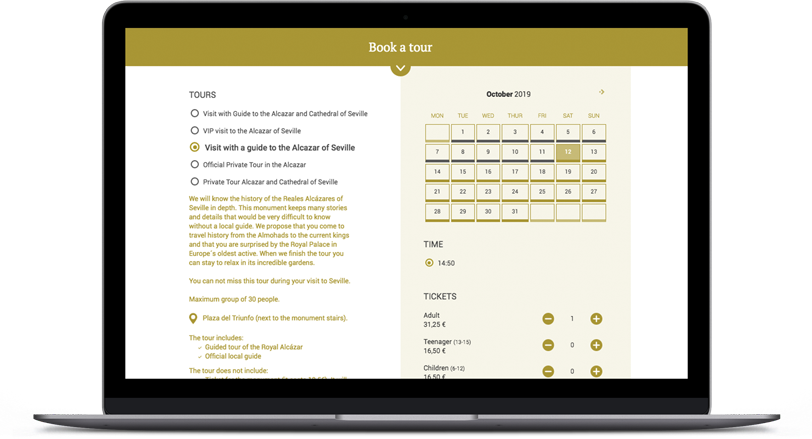 Booking Engine
Integrate our booking widget to your website to see an increase in your online conversion rate.
Turify's specialized booking and checkout system integrates all the data collected to maximize your homepage profits for excursions, activities, and events. You'll be able to
set combination discounts based on intelligent pricing
simplify the purchasing process with a checkout button
provide customers a fast and easy booking experience